We had a goal, create a 100% locally produced and ingredient sourced hot sauce. We're excited to say that we've accomplished it. With a little creative thinking, a lot of work, and natures gift of fermentation, our pineapple vinegar was born. Maui is known for the wonderfully flavorful and plentiful pineapples. Fortunately we only live a few miles from the source, Hailemaile Pineapple Co. They're famous for producing some the sweetest Maui Gold® Pineapples.
[separator][/separator]
Only about 200 bottles were made in this first batch. Due to the limited supply they'll only be available at the Made in Hawaii Festival, August 16-18, 2013. Adoboloco will be in the Blaisedell Arena Booth #384.
[separator][/separator]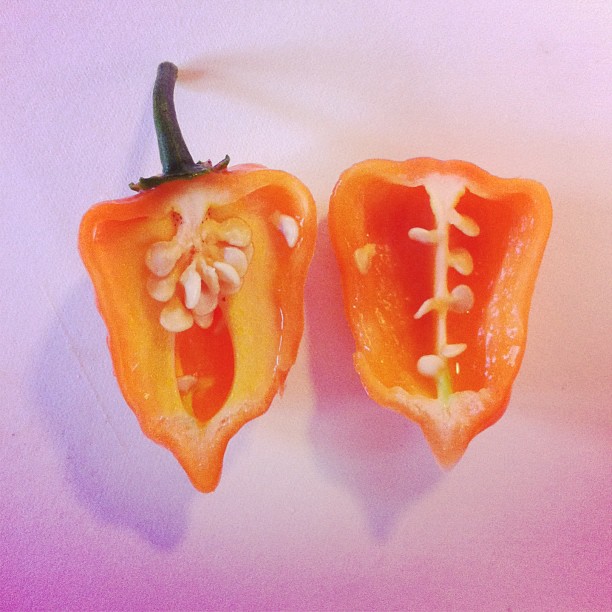 The Habanero Peppers that we used were also grown on Maui on our micro organic farm. These Habanero Peppers are not only beautiful to look at, but their flavor is intense along with a high level of heat. More potent than a common store bought Habanero Pepper.
About a year ago I was on a flight to Honolulu from Maui on Hawaiian Airlines, I was reading the Hana Hou! magazine. I noticed a small article about a farm on Maui growing Elephant Garlic. When I got back to Maui a few days later I tracked their contact info down and a few months later I had a nice batch of fresh grown Elephant Garlic from Kupa'a Farms here on Maui. This garlic is huge and has a wonderful aroma and mild flavor to it. It complements the Pineapple beautifully. We're so happy we were able to meet Gerry and Janet of Kupa'a Farms.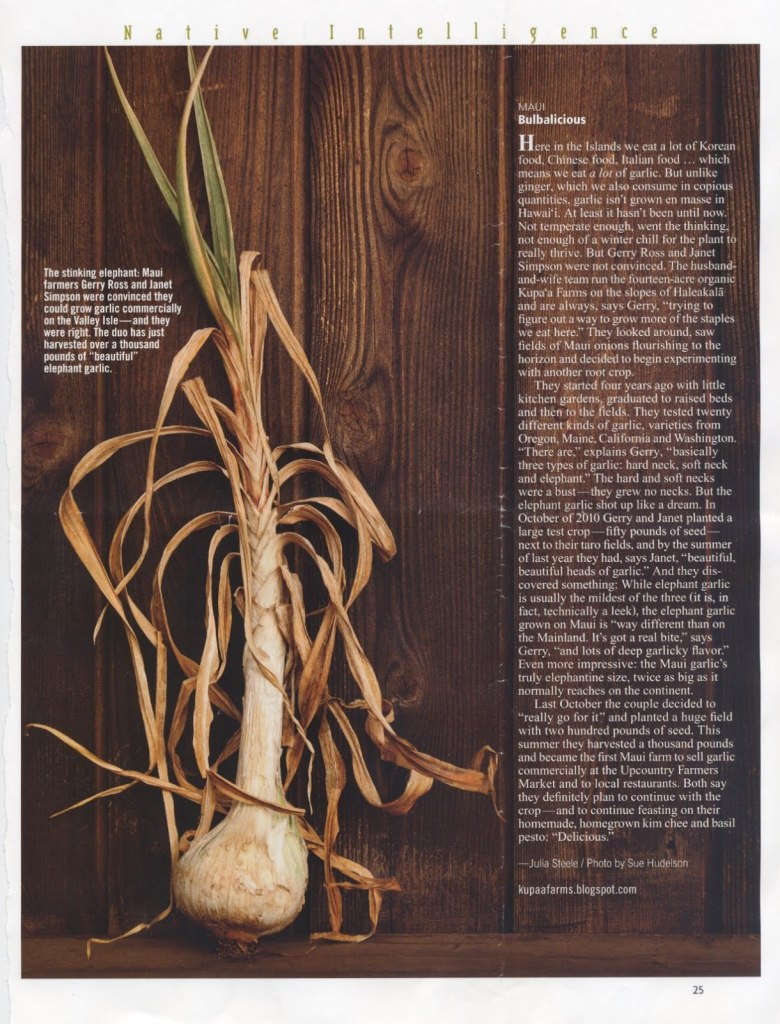 We look forward to seeing you at the Made in Hawaii Festival. Please introduce yourself if you stop by. We'll be in the Blaisedell Arena Booth #384.
ALOHA :)
For press and social photo downloads please contact: [email protected]