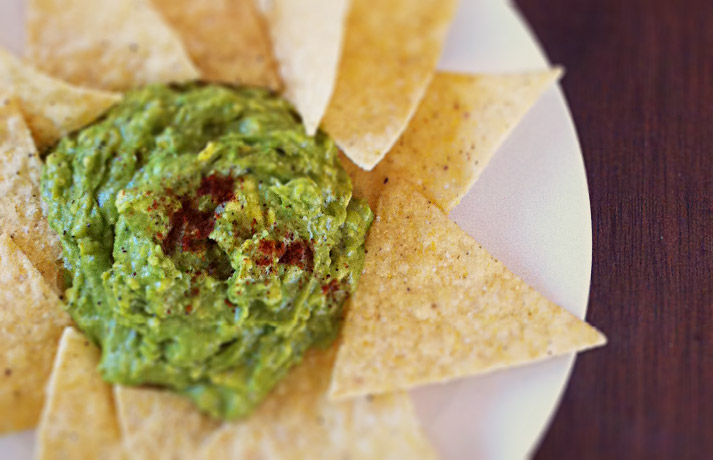 INGREDIENTS:
2-3 Small Fresh Ripe Avocados scooped out of skin
3 Tbsp of Adoboloco Jalapeno Sauce  (For a kick of heat add an extra Tbsp of Adoboloco Habanero Sauce )
1/2 Tsp Cumin
1/2 Tsp Chili Powder
1/2 Tsp Smoked Paprika ( Garnish ) Can also add a bit of fresh Cilantro if you have it on hand.
INSTRUCTIONS
Mash the avocados to your desired consistency, some like it a smooth some like it a bit chunky, you decide. Add all ingredients ( except Paprika ) and mix in. Plate or leave in a bowl, garnish with Smoked Paprika. Serve with your favorite tortilla chips and a fresh margarita.
I don't add any salt because I use salted organic tortilla chips and the Adoboloco Sauce has a bit of Hawaiian Sea Salt already in it. Add salt to taste if you prefer more.