Save
Costco Maui
Just landed and ready to get your vacation going? Stop at Costco Maui, only about half a mile from the Kahului Airport. You'll be able to pick up all your food, supplies and gifts. You'll even be able to pick up some of that essential Adoboloco Pineapple Hot Sauce. Yes the Maui Costco also sells premium liquor/alcohol for a better price than you can get at your mainland liquor store.
Costco Maui
540 Haleakala Hwy
Kahului, HI 96732
Save
Maui Brewing Co.
Headed to Kiehi or Kahana? Stop at Maui Brewing Company. Cold beer on tap all the time. Great food served all day at the Kahana location and featured food trucks with different offerings at the Kihei location. The Maui Brewing operation is now in Kihei and tours of their amazing facility are available.
Maui Brewing Co.
605 Lipoa Pkwy.
Kihei, HI 96753
Maui Brewing Brew Pub
4405 Honoapiilani Hwy #217
Lahaina, HI 96761
Save
Foodland
Foodland is Hawaii's largest chain of grocery stores and is a local favorite. Home of one of the best Poke Bars in Hawaii. Foodland Hawaii will also let you sample any of the Poke before you make your decision. All of the Poke variations have something different to offer. You can have fish, octopus, oysters, crab, limu (seaweed) salad, Shoyu (Soy Sauce) and even Kimchi style Poke.
You'll be able to find a Foodland in every major town in Hawaii.
Save
Tin Roof Maui
Hungry after landing on Maui? Check out Tin Roof Maui. Super close and convenient to the Kahului Airport. You'll be able to get a great taste of local inspired dishes with a Filipino influence.
If you so desire, you can even order your food in advance using their faspas here: https://squareup.com/store/tinroofmaui
TINROOF is a new generation mom & pop shop, owned by Internationally recognized Chef Sheldon Simeon & his wife, Janice.
Tin Roof Maui
360 Papa Place Ste Y
Kahului, HI 96732
Maui Maps: Where to stay || What to do || Where to eat
Maui Hawaii is one of the most beautiful places on the Planet. We're biased, well so are a lot of others. Conde Nast readers have consistently voted Maui as the best Island in the World.
Need a Maui Tour Guide? Call our friends at Platinum Tours Maui, tell them Adoboloco sent you. Authentic Island touring and luxury transportation. PlatinumToursMaui.com // 808-214-5517 // 1146 Lower Main Street, Wailuku Maui Hawaii 96793
We try to keep this map up to date but we're not perfect, if you find a location that is no longer available please let us know and we'll update it.
If you pack it in please remember to pack it out. So many come to enjoy but forget to take their trash out and leave a mess for the next visitor. Respect the beautiful land ( aina ).
Maui Where To Eat Map
FOODIE || MAUI
Sometimes when you're visiting a place like Maui for the first time, finding the right place to eat can be a daunting task. If you're a little adventurous some of these places might be just right for you. All of the icons with the fork and knife are places that we frequent and would highly recommend.
Maui Fine Dining at The Plantation House Kapalua
Executive Chef Jojo Vasquez many cultural influences in his cooking. He features the flavors of the ingredients used. With every bite you can tell what exactly what you're tasting. When he cooks farm fresh locally source vegetables it's amazing how he can coax the flavor from each element. Breakfast, lunch or dinner at the Plantation House is a real treat.
Photo: Plantation House Restaurant
Maui Fine Dining at Mama's Fish House
Everything you'll experience at Mama's Fish House is impeccable. The fresh fish preparations, the service and scenery. It feels like you're walking back in time. Mama's Fish House in Paia on the North Shore of Maui is set in a beautiful coconut grove right on the edge of the ocean.
Mama's Fish House, family-owned by Floyd and "Mama" Doris Christenson, has been buying fish directly from Maui fisherman for over 40 years
Mama's Fish House
808-579-8488
799 Poho Place,
Paia, HI 96779
Photo: Sue Hudelson via Hawaii Magazine
Conde Nast Traveler: Top Resorts in Hawaii
Readers' Choice Awards 2016 // Maui crush it again! Top 5 hotels are on Maui
Andaz maui at Wailea Resort

Montage Kapalua Bay

Wailea Beach Villas

Hotel Wailea Maui

Travaasa Hana
Source: http://www.cntraveler.com/readers-choice-awards/united-states/hawaii-top-resorts
Maui Facts:
Maui is the second largest island in Hawaiʻi. It is 48 miles long and 26 miles wide, with an area of 728 square miles.
The population was estimated at 164,726 in 2015-16.
Maui is home to white, black and red sand beaches. There are about 80 beaches on Maui providing 120 miles of accessible beaches—more than any other Hawaiian Island.
There are two major industries on Maui: agriculture and tourism.
Maui's capital is Wailuku.
Maui is home to some of the best whale watching, wind surfing, surfing, snorkeling and waterfalls.
Haleakalā is a volcano that sits 10,023 feet above sea level. It is the largest dormant volcano in the world.
Maui is nicknamed the "Valley Isle" for its stunning valleys that have been created by Haleakalā and Mauna Kahalawai (West Maui mountains).
The major airport is located in Kahului and there are two smaller commuter airports in Kapalua and Hāna.
Kahului is the largest census-designated place on the island, with a population of 26,337 as of 2010. Kīhei is the second most populated CDP.
Maui can get very windy. Tradewinds blow about 80% of the year. "Kona" winds, which blow out of the south or southwest, are lighter but also carry the sulfur dioxide "vog." The air can be hazy for a few days until the tradewinds come back; however, "voggy" days make for some of the best red sunsets you'll ever see.
Source: http://mauinow.com/2016/10/27/moving-to-maui-south-maui/
DISCOVER || MAUI
The Road to Hana is probably one of the most popular things to do on Maui. One of the main stopping points is the Waianapanapa State Park. In this park you'll find coastline trails, a black sand beach and fresh water caves with hidden passages. Most people stop snap a quick photo and leave but they only get to experience the surface. If you slow down a bit you'll discover quite a bit of old Hawaii in a very small area.
There are three main caves, if you start the loop trail from the left you'll find the main one that is spring fed with crystal clear mineral rich water. ( Please remember to keep it clean, don't litter or leave things behind. This is also a cave there is no need for sunscreen here and it will leach into the water. ) Be prepared and take a waterproof headlamp to truly discover the hidden areas of this cave. Extreme caution is needed if you decide to go past the main cave. There are areas to jump from but you should always check the depth before jumping since the tide fluctuates making it only a few feet deep in some spots to over 20 feet deep in others. The other two caves are not for swimming at all. The water is somewhat stagnant depending on the time of year and home to a lot of small fish.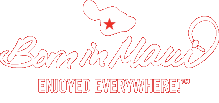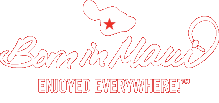 Save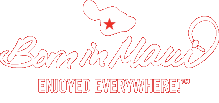 Save