PAU HANA
PAU HANA in Hawaiian means "Finished with Work" time to start the weekend! Adoboloco PAU! HANA! HAWAIIAN BBQ! is ready to serve and easy to use. It's so 'ONO "delicious" your friends and family (Ohana) will crave it, asking you to cook with it again and again.
RECIPES - SUGGESTIONS - TIPS & MORE
Why does PAU! HANA! HAWAIIAN BBQ! taste so ONO? The answer is simple, the process is difficult. We only use the best ingredients like the imported non-gmo soy from Japan and the perfect seasonal Pacific Northwest Pear Juice. Along with balanced light ginger undertones and fresh green onions, mixed with high grade sesame seed oil.
This page is still being edited… Thank you for your patience.
Hawaiian Barbecue, what is it?
Hawaiian Barbecue is a mix of locally influenced foods in Hawaii. Usually cooked over a grill or Hibachi with coals or a live fire burning Kiawe wood. It isn't what most people from the mainland would consider BBQ or the standard mass produced BBQ flavor, mostly based on Hickory. Don't get me wrong, I love me some good mainland BBQ. But being born and raised in Hawaii with all the different cultures and foods intermingling, Hawaiian Barbecue is so satisfying.
Hawaiian Barbecue, is it Hawaiian?
Hawaiian Barbecue is not actually Hawaiian. It has some influences from many different cultures. It's distinct to Hawaii but not Native Hawaiian. Hawaiian food is amazing and includes 21 plants called the Canoe Plants. They were brought by the original ancient Hawaiians. These plants are:
`Ape – (elephant's ear), `Awa – (kava), `Awapuhi Kuahiwi – (shampoo ginger), Hau, Ipu – (gourd), Kalo – (taro), Kamani – (Alexandrian laurel), Ki – (ti), Ko – (sugar cane), Kou, Kukui – (candlenut), Mai`a – (banana), Milo – (portia tree), Niu – (coconut), Noni – (Indian mulberry), `Ohe – (bamboo), `Ohi`a `Ai – (mountain apple), `Olena – (turmeric), Pia – (Polynesian arrowroot), `Uala – (sweet potato), Uhi – (yam), `Ulu – (breadfruit), Wauke – (paper mulberry)
Source: https://www.canoeplants.com/contents.html
Kalo (Taro Root), Ulu (Bread Fruit), Fresh Fish, Poke (Real Poke, not Poke Bowls like you see all over the mainland), Coconut,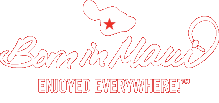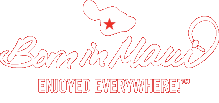 Save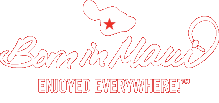 Save