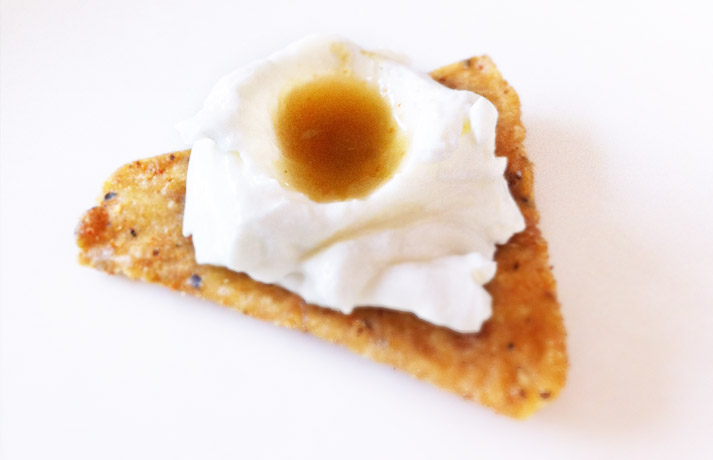 Need to make a quick appetizer or snack? This is very simple to make and so good, it only takes a few minutes to put a bunch of these together on a platter.
Ingredients:
~ Your favorite Adoboloco Sauce ( In the picture above we used the Smoky Hamajang )
~ Goat or Cream Cheese
~ Your favorite Chip ( We use the super tasty Lundberg: Bean & Rice Chips Pico de Gallo )
Assembly:
Put a spoonful of the Goat or Cream Cheese on the chip, make a small dip and fill with Adoboloco. That's it! Enjoy!